September 26, 2021
12 Louisa May Alcott Quotes for Daily Inspiration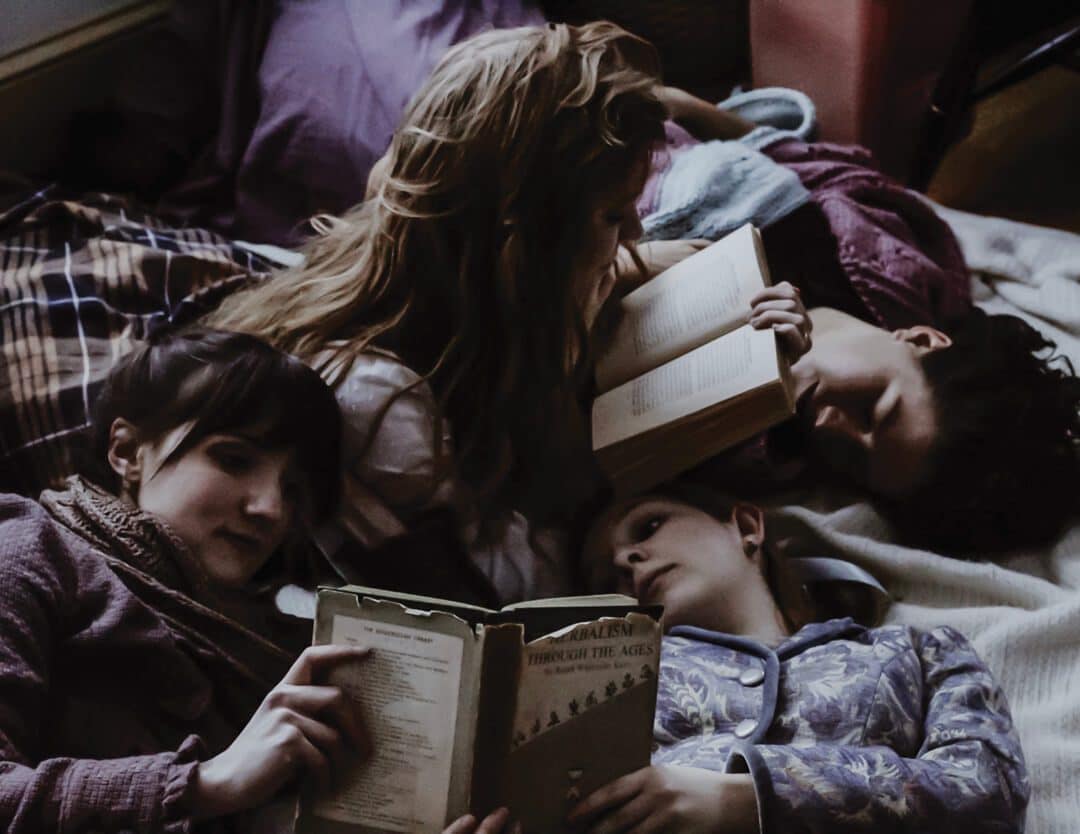 Photo originally appeared in, "Embracing Your Inner March Sister" by Teagan Olivia Sturmer; Bella Grace Issue 24
Autumn is the time of year for homemade pumpkin bread, copious amounts of tea, and curling up with a beloved classic tale. One of our favorite novels to read during cozy season is, "Little Women" by Louisa May Alcott. Her words seem to provide a certain sense of comfort. Scroll below for a collection of favorite Louisa May Alcott quotes that will add a dash of inspiration to each day!
12 Louisa May Alcott Quotes for Daily Inspiration
1. "I am not afraid of storms, for I am learning how to sail my ship."
2. "Far away there in the sunshine are my highest aspirations. I may not reach them, but I can look up and see their beauty, believe in them, and try to follow where they lead."
3. "The power of finding beauty in the humblest things makes home happy and life lovely."
4. "I want to do something splendid…something heroic or wonderful that won't be forgotten after I'm dead. I don't know what, but I'm on the watch for it and mean to astonish you all someday."
5. "Keep good company, read good books, love good things and cultivate soul and body as faithfully as you can."
6. "Preserve your memories, keep them well, what you forget you can never retell."
"Life and love are very precious when both are in full bloom."
7. "It's amazing how lovely common things become, if one only knows how to look at them."
8. "The humblest tasks get beautified if loving hands do them."
"We all have our own life to pursue, our own kind of dream to be weaving, and we all have the power to make wishes come true, as long as we keep believing."
9. "Have regular hours for work and play; make each day both useful and pleasant, and prove that you understand the worth of time by employing it well. Then youth will be delightful, old age will bring few regrets, and life will become a beautiful success."
10. "Be comforted, dear soul! There is always light behind the clouds."
Which of these quotes resonates with you most? Click here to shop our Little Women Bundle, perfect for gifting to a loved one or treating yourself!
(Visited 7,145 times, 6 visits today)